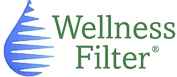 Physician's Choice Unit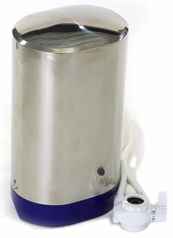 Water... the essence of life and the basis of good health. Welcome to a new experience in water!!

The Wellness Filter® System is
THE most advanced ionized electron-charged
ALKALINE water system available anywhere!!
With its advanced self-cleaning mineral filter system, you won't have the added expense of costly filter changes for 10 to 15 years!
The Physician's Choice Wellness Filter can either sit on your countertop connected to your sink faucet or under the counter with a special attachment to connect it directly to the under-counter plumbing. This stainless steel unit is ideal for your office or clinic.
Hippocrates Health Institute Endorsement– Hippocrates is a Florida based medical spa specializing in the treatment of cancer and heart disease by a specialty program of diet and nutrition. Recently rated by Spa Magazine as the NUMBER ONE such institute in the world, the Institute cond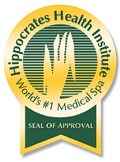 ucted a seven month study of the effect of Wellness Filter® water on their patients (approximately 600 patients). Patient blood samples were taken upon entering the Institute and upon leaving 21 days later. Blood samples were given a comprehensive blood chemistry analysis by an outside laboratory and were examined at the Institute by dark field microscopy.
The Institute reported a statistically significant increase in hemoglobin and blood alkalinity in virtually all patients during the 21 day test period. This increase was above and beyond the increase that has been historically reported with their program. Dark field microscopy showed an increase in blood cell elasticity and mobility… indicators of improved immune function. The Institute has since converted their entire facilities over to Wellness Filter® water.
"We have seen an improvement in patient blood count and blood vibrancy since switching the Institute over to Wellness Filter water. Anyone who is fighting a health condition or who wants to provide the maximum preventative healthcare should own one of these amazing systems."
Hippocrates Health Institute (No. 1 rated medical spa in the world)
Diabetes Resource Center – The DRC is a nonprofit corporation focused on educating diabetics about their disease management. The DRC evaluated the Wellness Filter® by treating diabetics with the Ja

panese hydration protocol and the evaluating before and after blood samples. The DRC reported a qualitative increase in blood hydration when compared with normal tap water. Diabetics typically suffer from chronic dehydration due to the routine injection of insulin. The substitution of Wellness Water improved blood cell elasticity and mobility in 100% of the patients tested. The DRC later issued the Wellness Filter® its US seal of approval as a product beneficial for diabetic health.
"The Wellness Filter™, which is much more than a filter, purifies and enhances water the way it is naturally filtered through the earth's geographic strata. Consuming contaminant-free water is of paramount importance to the diabetic and non-diabetic. The Wellness Filter™ was recently awarded our U.S. Seal of Approval as a safe and beneficial product for diabetic use."
- Sandy D. Corlett, President, Diabetes Resource Center, Inc.
HEALTHY WATER FOR 150,000 LITERS!!
An easy to install, countertop filter that produces clean, pure, natural tasting water on demand, all day, every day. Wellness Water® has an antioxidant effect that neutralizes free radicals on contact. In addition to minimizing cellular damage and enhancing tissue repair in normal tissues, this has strong implications in lowering incidences of cancer, and improving cancer therapies. Wellness Water™ has a slightly alkaline nature which assists the body to extract more vitamins and nutrients that are essential for good health and wellness.
CARTRIDGE-FREE TECHNOLOGY
Only Wellness employs a unique "Hot Water" backwashing system. Simply flip the "Flow Selector" switch to the backwash position, turn on the hot water for 2-3 minutes and watch while your filter flushes accumulated scum, dead bacteria, and toxins safely away and down the drain. It is like getting a new filter every week!
Save the environmental waste of other filters and at the same time save your pocket an average of $5,000.00 over the life of your Wellness Filter® in replacement cartridges.
INSTALLATION
Standing only 35cm high, the Physician's Wellness Filter® takes up very little room and is an attractive addition to any countertop. The Wellness Filter® has two options for installation.
The Physician's Choice unit is easily self installed and requires no plumbing. Just attach the main valve of the unit to your kitchen faucet and begin use.

The under-sink attachment requires a licensed plumber and just one hour of plumbing time.
We're so sure you will love
your new Wellness Filter®
it comes with our
90-DAY
UNCONDITIONAL
MONEY BACK GUARANTEE!!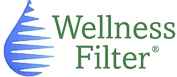 this is no ordinary water filter!!
| | | |
| --- | --- | --- |
| PRICE INCLUDES SHIPPING | US | CDN |
| Physician's Choice Unit | $ 1,120 | $ 1,795 |
| Under-Counter Kit | $ 155 | $ 259 |